SAVE up to 95% ON COOLING / HEATING COSTS
Connect Min. two Panels Runs On Solar Power & AC Power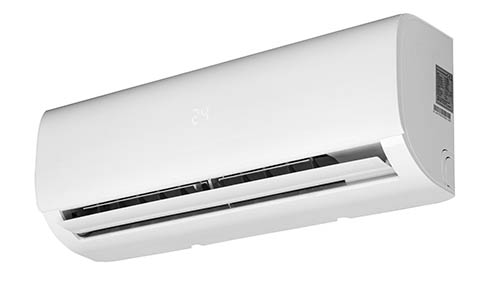 Plug-And-Play Solar Connection
No Batteries Required

Mr Cool On Grid Hybrid solar air conditioner designed for low cost, easy installation and a fast payback. This unique solar air conditioning technology requires no batteries, no inverter, no controller - just plug in the solar panels and start saving up to 95% on daytime cooling or heating costs.

During the day, it runs primarily on solar power and only uses small amounts of power from the utility company as needed. Hybrid operation eliminates the need for batteries and allows 24 hours per day use of the system. The system primarily uses solar power, and mixes it with normal AC power.

Mr Cool On Grid Hybrid solar air conditioners need no batteries, and only need min. two PV panels to deliver a huge savings. During the day, when air conditioning is needed the most, you can operate this unit with very little draw on your utility meter. At night, you continue to save due to the >SEER 21 rating on this unit.

Note - this is not an "off-grid" unit, 220v utility power is required.

If you have no AC power you will need an off grid solar AC, and need an off-grid 100% solar powered air conditioner, please click here.
On Grid Hybrid Solar Air Conditioner Wall Split Type